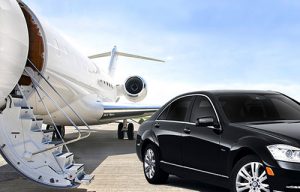 American livery link has private car service to the ultimate choice for its clients when it comes to airport transportation services. Our Airport Transportation DC is developed in such a way that it provides on private car service time and comfortable traveling experience. Our Airport Transportation DC understands that it takes time to get your customs cleared and baggage claimed, so we have a system of waiting time to give our clients enough time in order to complete the airport formalities. American livery link flight monitoring system enables our drivers to remain updated about your flight arrival so they can be punctual and assist you with your luggage and take you to your destination with complete ease. private car service is to American Livery Link provides an airport transfer service which is luxurious and yet affordable. We provide airport transfers to Corporates, Diplomats, Families or groups or individuals who just wish to arrive in style. Always on time whether it's the last minute or advance notice request.
We totally realize the hassle you have to go through while searching and selecting for the best Airport Transportation DC services when there are hundreds of such services in the market. If you're looking for an Airport Limo Service DC that is comfortable, reliable, punctual and yet luxurious, then you are in the right place. Leave your travel stress away and Airport Limo Service DCrelax with American livery link's comfortable and luxury vehicles available for you. Save yourself from the hassle of finding a cab at the last minute and book your ride right now! No other alternate service meets the high standards of our Airport Transportation.  Leave your travel stress away and relax with American Livery Link comfortable and luxury vehicles available for you. Just call us to get a quote and book your ride!
Airport Transportation DC
Nobody wants to make a blunder of forgetting about making to their flight right on time, especially in the season of busy holidays. Finding a parking space at airports can be a really troublesome task as well as expensive. Have you ever thought of booking an Airport Transportation DC as an alternative? Here are three reasons you should utilize this opportunity the next time you travel from or to the airport.   
Stay Connected
When you are traveling in Airport Transportation DC to get to your destination, you can have an enjoyable, relaxing and safe ride on call. Yes, you are thinking it right, it means if you are left with some of your business work can you can finish it up during journey instead of worrying about reaching at the airport on time or about the routes and road conditions. Stay constructive and energetic even if you are in the transfer. Getting calls and emails from corporate clients or family? No worries at all! You can now get in touch with everything and continue your journey with poise.
Reaching your destination in comfort
Catching a flight is itself creates pressure in the back of your mind. You don't need an extra stress caused by local taxi or cab. Our American livery airport car or limousine service will safely drop or pick you up from or to the airport on time or even with some ample of time before your flight arrives. Even if there are any uncertain delays in your flight schedule, we make sure to inform our clients likewise. 
Cost-effective
American livery link Airport Transportation DC offers cheapest rates for its world-class services. We understand our clients' needs and are very economical in the pockets with no hidden charges. We guarantee you your every penny spend would be worthy of it.
Saves your time
Renting a limo to take you to or from the airport would be a smart move. If you are the person who values time then you should definitely go for it without giving it a second thought. You will save your time of waiting at the airport for the taxi to arrive. What more you are looking for in an Airport Transportation DC service? Call us to get a quote and book your ride!